Logic and concentration game. Arrange color balls in straight lines of 5 or more to remove them and earn points. New balls are placed on every turn. Game is open end - as long as you have space you can continue play.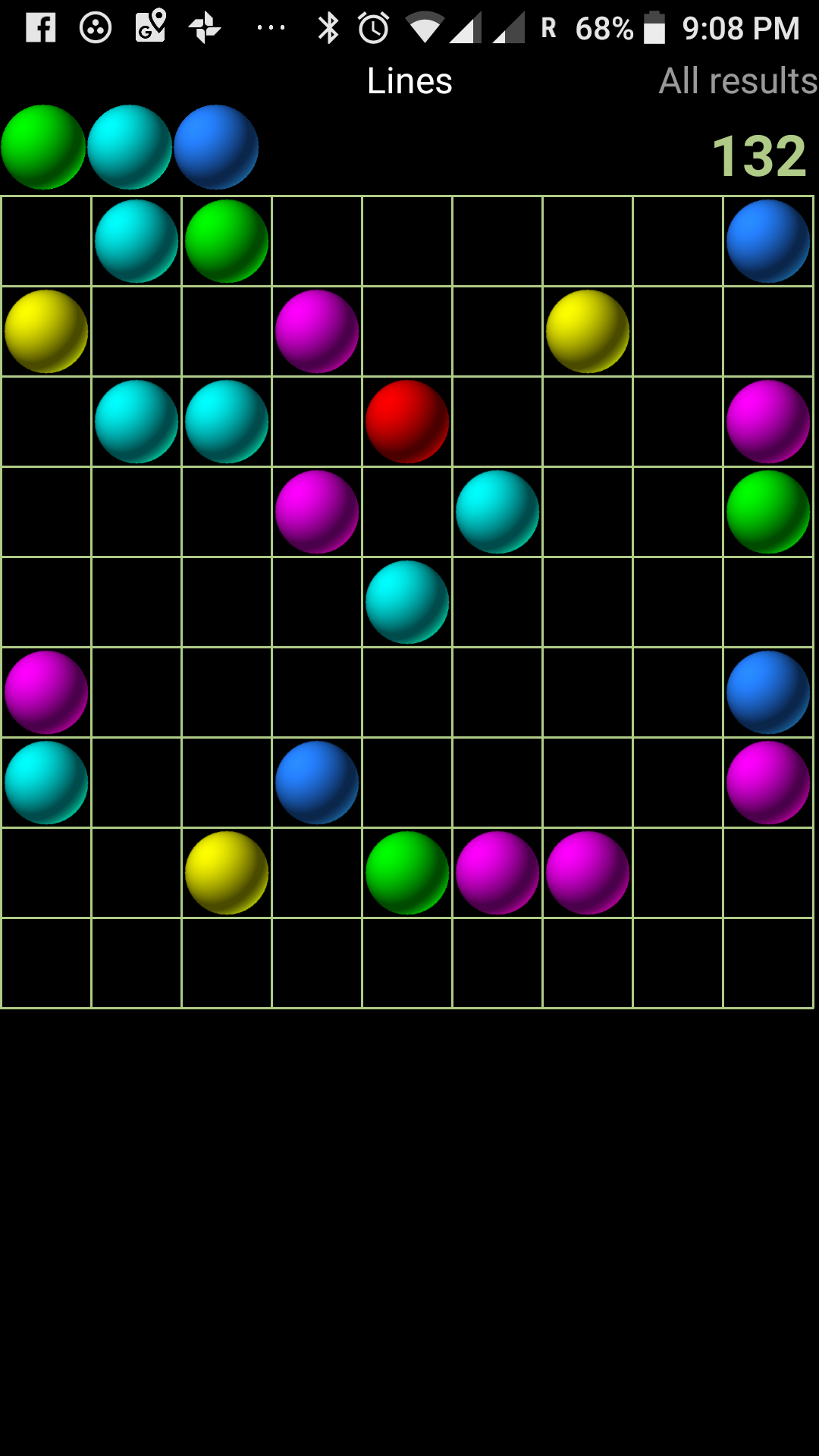 Tap the ball, tap the place where you like it to go. On the next turn there will be 3 new balls (see preview colors on top). You can undo last move (see this arrow next to preview?). Try to get lines longer than 5 - there will be more points. Hey, and lines can cross!
Beware: this is major time sink.
Or Get APK from here if zou do not like android app store: ./lines-release.aab
Changelog
2.0.6: Highscore system works again. New major release
1.30: Spanish translation
1.25: Reduced necessary permissions and improved android market visibility
1.24: Improved shadow highscores - now displays player name if available
1.23: Introduced shadow highscores - active games are displayed dimmed.
1.20: Fixed ugly bug in highscore submission. Good news: your scores are safe just open global highscores, hit menu and choose "synchronize" - your scores will be uploaded in next 30 minutes. Game is now localized to korean language.
1.17: Improved ranking display and fixed problems with accidental global score list truncation (please synchronize)
1.16: Introduced person ranking in highscore system